15th - 19th November 2021
Everything in one place
On this page you can find all of the resources for all 5 official nursery Rhymes for World Nurser rhyme Week 2021. 
If you want to skip straight to the resources for a particular nursery rhyme, simply click on the rhyme you want from the list below: 
Listen to this year's Official Nursery Rhymes
Incy WIncy Spider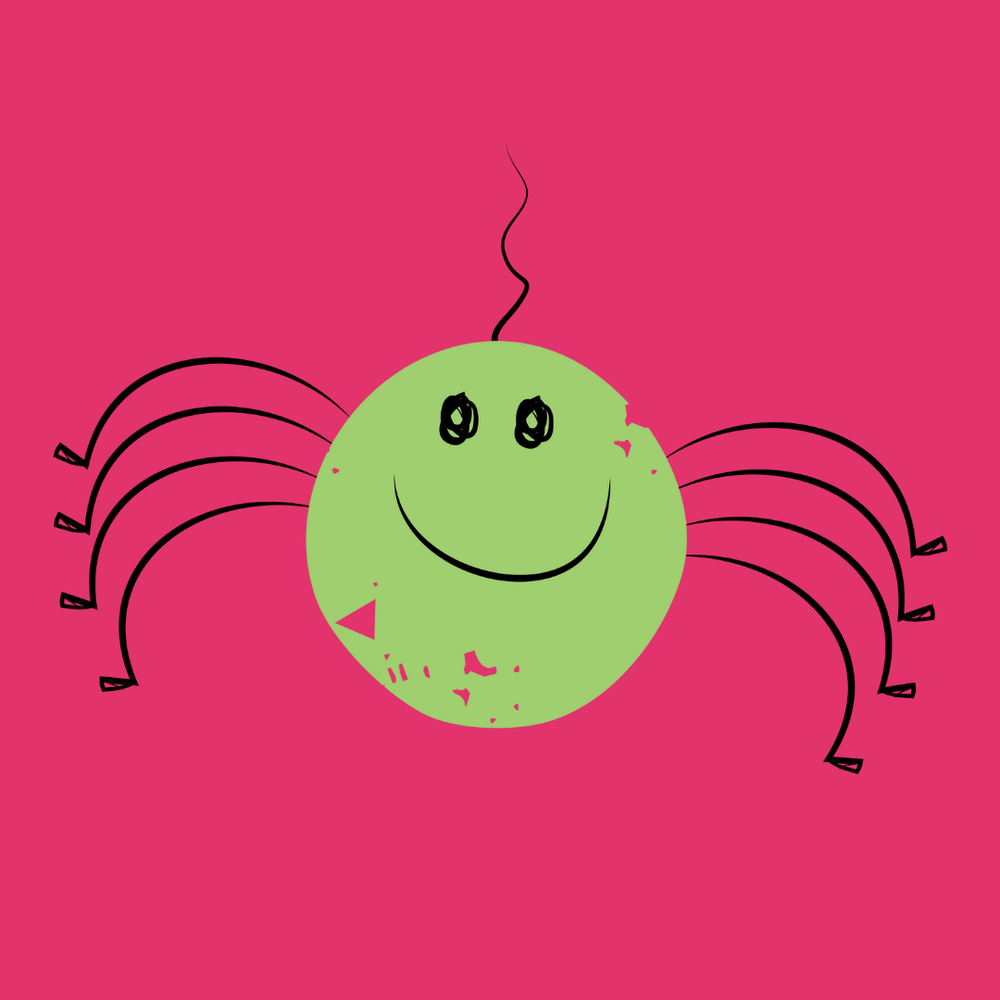 Creepy Crawlies
Origin
Incy Wincy spider is one of the most famous and popular Nursery rhymes out there and Piccolo's version gives it a new lease of life with a new verse.
Incy Wincy Spider originated as a folk song and was first recognised in US publications in the early 20th century. The popular nursery rhyme has been adapted many times over the last century and like with many nursery rhymes, it's simple structure allows for you to have a go at making up your own verses. 
Listen to the song below and download lyrics musical activities to use for this year's World Nursery Rhyme Week 2021.
One Sheet Lyrics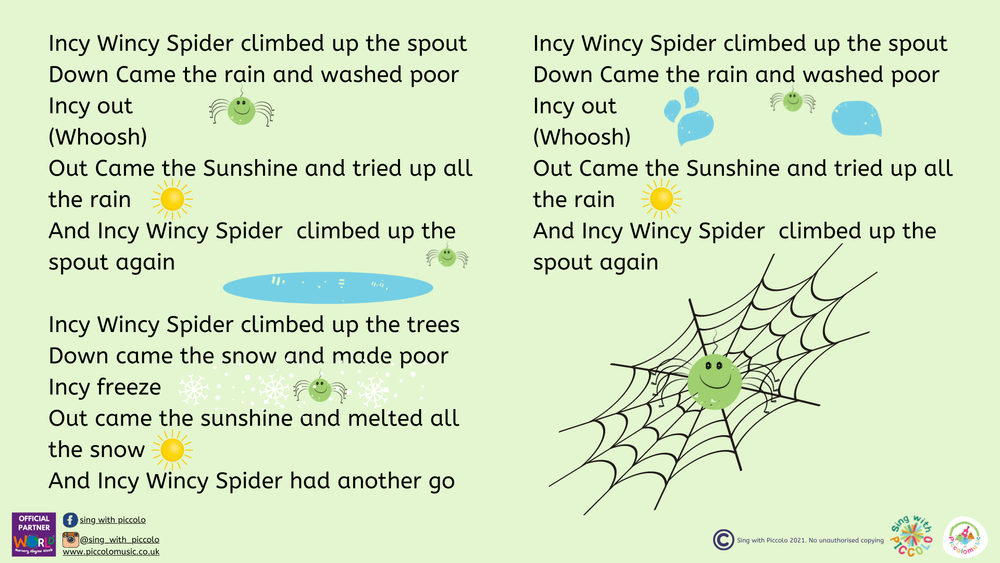 Sing along lyrics (Presentation style)
Head shoulders Knees and Toes
Sing along lyrics (Presentation Style)
Sing along Lyrics (Presentation Style)
Sing along Lyrics (Presentation style)
Sing along Lyrics (Presentation style)