This is our first edition of our featured artists monthly thread.
We plan to name and showcase a few artists each month (in the children's music industry) that we've shown an interest in, so that others can connect and keep up to date with the genre.
And well, because we're all doing so much and I don't get why no one is really doing this already! So straight into it, who's the spotlight on this month?
Stephanie Leavell (Music for Kiddos)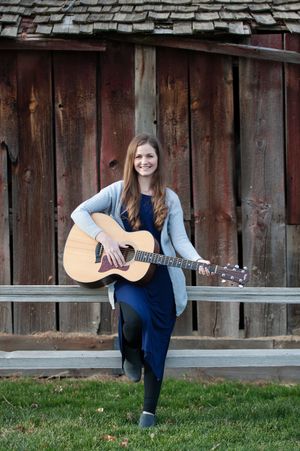 Music therapist and children's music singer/songwriter Stephanie Leavell, to our surprise came onto our radar only recently, but we're delighted to have found her! Evidently a committed songwriter, Stephanie is consistently writing children's songs in her warm acoustic tone of which many are performed through her social media. Although her portfolio is aimed at very young ages, due to her style of hearty and modern chord progressions her music is adaptable to slightly older kids, which she explains when performing one of her new Hello songs on her Instagram.
What we really like is the interactive nature of Stephanie's songwriting that incorporates singing and storytelling (which will be the next big thing coming through everybody's Alexas in the near future!) as well as many action songs and, her Spring Songwriting challenge last month which was a great idea. She also runs a free "song of the month club" of which members get access to professionally recorded songs as well as chords and lyrics. Our favourite song by Stephanie is probably one for a bit later in the year but catchy enough to stay with you till then - I Love Halloween.
Ollie Tumner (Beat Goes On)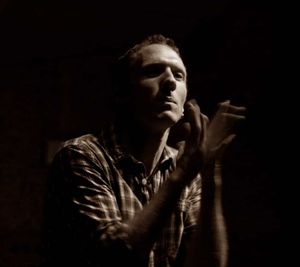 A former member of the world renowned percussion group STOMP, Ollie's concentration has turned to body percussion under his brand "Beat Goes On". Ollie does workshops with many schools and it's clear his work is adaptable to all ages. There's some really cool videos on his YouTube channel that are definitely worth a watch, not only to see what some of his workshops look like but also just to see him in action.
We like to use body percussion to get children involved in the stories of songs, examples being Clickety Clack and Three Little Pigs. Interestingly this is something Ollie has been involved in- exploring literacy and creative writing using body percussion based on their work with Pie Corbett from Talk4Writing. In more recent months he has but some demos up of a couple of Nursery Rhymes and how you can use repetitive body percussion to help you make Nursery rhymes more educational. These are great for skills like coordination and rhythm, not to mention ideas for World Nursery Rhyme Week 2020 (Olly has just done a video for Hickory Dickory, one this years Rhymes).
He's been featured on Television for programmes on the BBC like the One show and I imagine we'll see more and more of his ideas across Social Media. I'm not sure if he's on TikTok but if he isn't, he needs to tap into that because the sort of content he produces would be PERFECT for the platform. Ollie's book "Body Beats" looks a great insight into the art of body percussion which looks to build on resources used in his workshops nationwide. 
Katie Wardrobe (Midnight Music)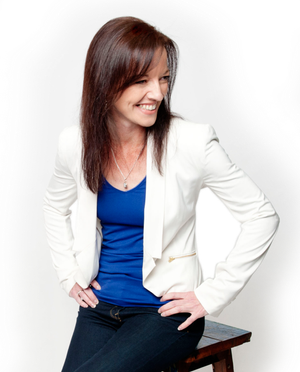 Focussing more on training I know but I couldn't resist a feature about Katie for this month. Katie's work falls bang into the modern era of music and what is happening right now, as she concentrates on teaching music leaders how they can use technology to inspire creativity in music and enhance learning. Her website Midnight Music is current and FULL of informative content. I really like the help on utilising tech such as Ipads, Chromebooks and Macs. I think a lot of Schools out there invest in this kind of technology such as a load of Ipads for a class, and then don't really know how to incorporate them into lessons, apart from making kids google some research.
However, Katie demonstrates how these pieces of kit can be used in a music classroom and how teachers can get the best out of them. In terms of her course content I haven't actually enrolled on anything myself yet but, the packages look packed with resources so definitely worth considering. Her blog is also worth a scroll with some interesting reads from some guest bloggers as well as Katie herself. 
Hopefully these people have the same impact on you that they have had on us and that you've been able to check some of the cool stuff they're up to at the moment. I'll be showcasing some more work again next month so if you having something exciting going on feel free to drop us an email (admin@piccolomusic.co.uk) for the chance to be featured.
If you want to see what the next few posts will be about then have read of the first introductory post and you'll find all the info there.
As always Singing Days are Happy Days 
Best Wishes 
Alfie Briggs, Sing with Piccolo