Piccolo Music has been writing and performing award-winning children's music for over two decades. Our music is available to stream on all of the major digital streaming platforms including Spotify, Amazon Music and Apple Music. 
Tap the link above to listen to Piccolo on the streaming platform of your choice! 
Or, have a scroll and find out more about our songs for babies and children on each of the major streaming platforms below.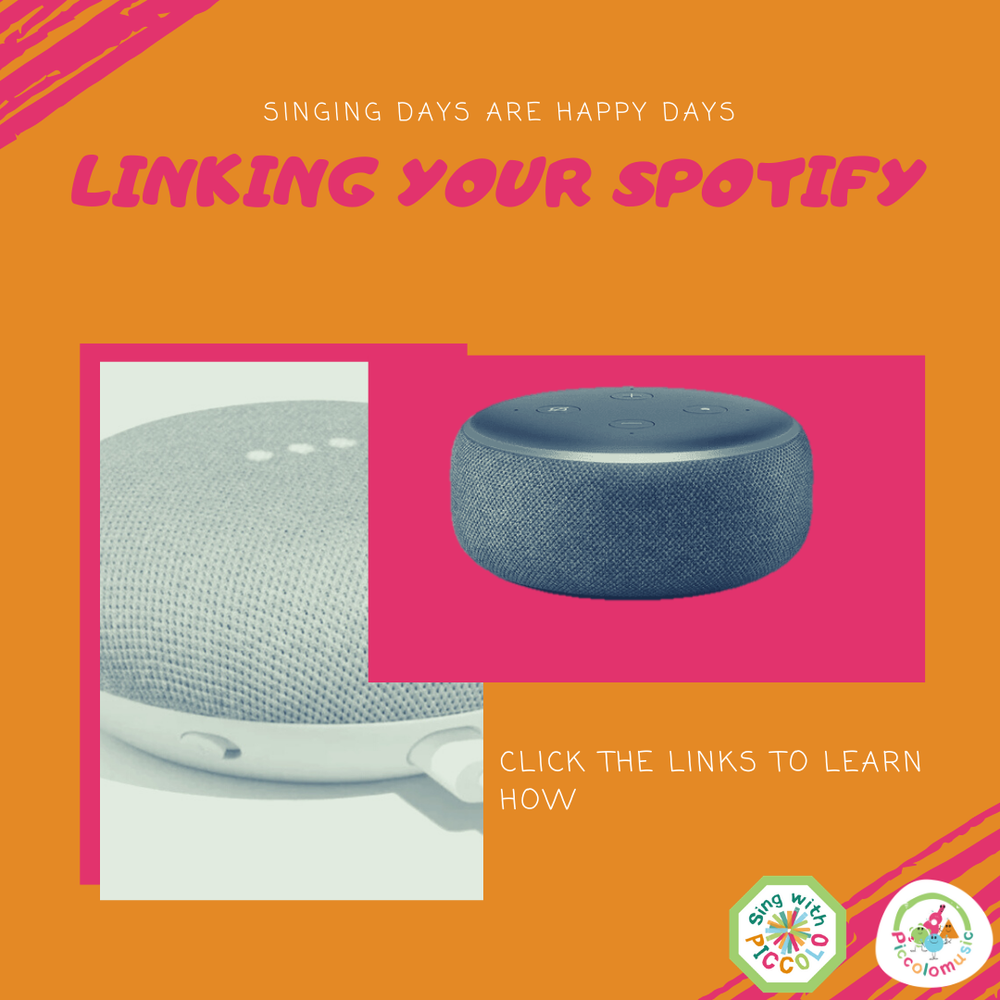 All you tech savvy people can scroll straight past this! But for those of you who don't know you can connect your Spotify to your Alexa or Google Home really easily. These two articles below (see links) show you how to do it in a few simple steps.
Lots of you have had trouble listening to our new music, such as our new album "Sing and Play, with Piccolo" on Alexa as it is currently only available on Amazon music unlimited instead of prime and the free tier. However it is available on all the major platforms including SPOTIFY which can be connected to your smart devices.
Hope this helps :)
For Alexa: https://bit.ly/SpotifyforAlexa
For Google Home: https://bit.ly/GooglehomeSpotify