World Nursery Rhyme Week 2023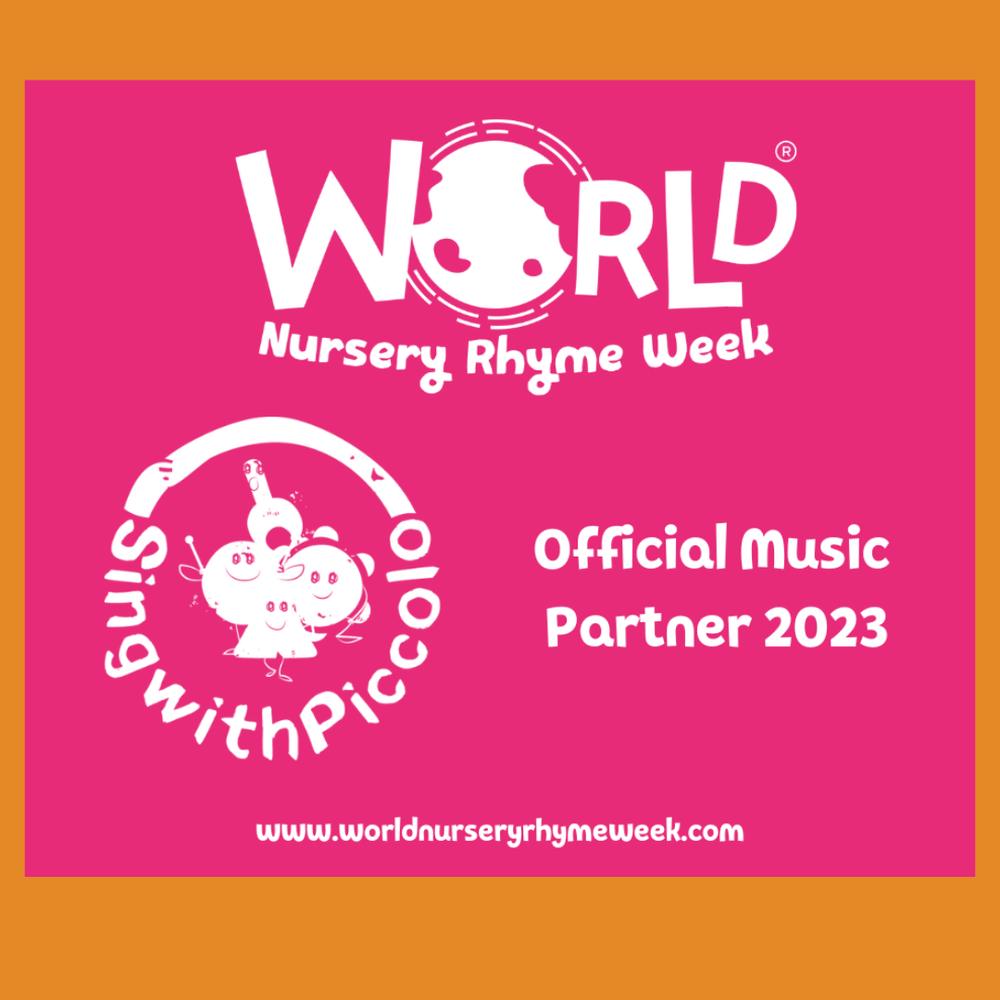 Official Music Partner
WORLD NURSERY RHYME WEEK CONTINUES!
Piccolo Music are super excited to announce that we will again be Official Music Partner for World Nursery Rhyme Week 2023! 
This means Piccolo provide the five featured nursery rhymes and free downloads for all participants to sing along too, as well as musical resources. 
Have a look at the new rhymes for World Nursery Rhyme Week 2023 below and click the links to listen the song on the music streaming platform of your choice! 
We can't wait to start singing the songs before and after World Nursery Rhyme Week in November. 
World Nursery Rhyme Week 2023 Five Rhymes
Head Shouders Knees and Toes
Sing along lyrics (Presentation Style)
Sing along Lyrics (Presentation Style)
Sing along Lyrics (Presentation style)
Sing along Lyrics (Presentation style)