The Official World Nursery Rhyme Week 2022 Album
Piccolo's Mission...?
Finger Puppets Activity!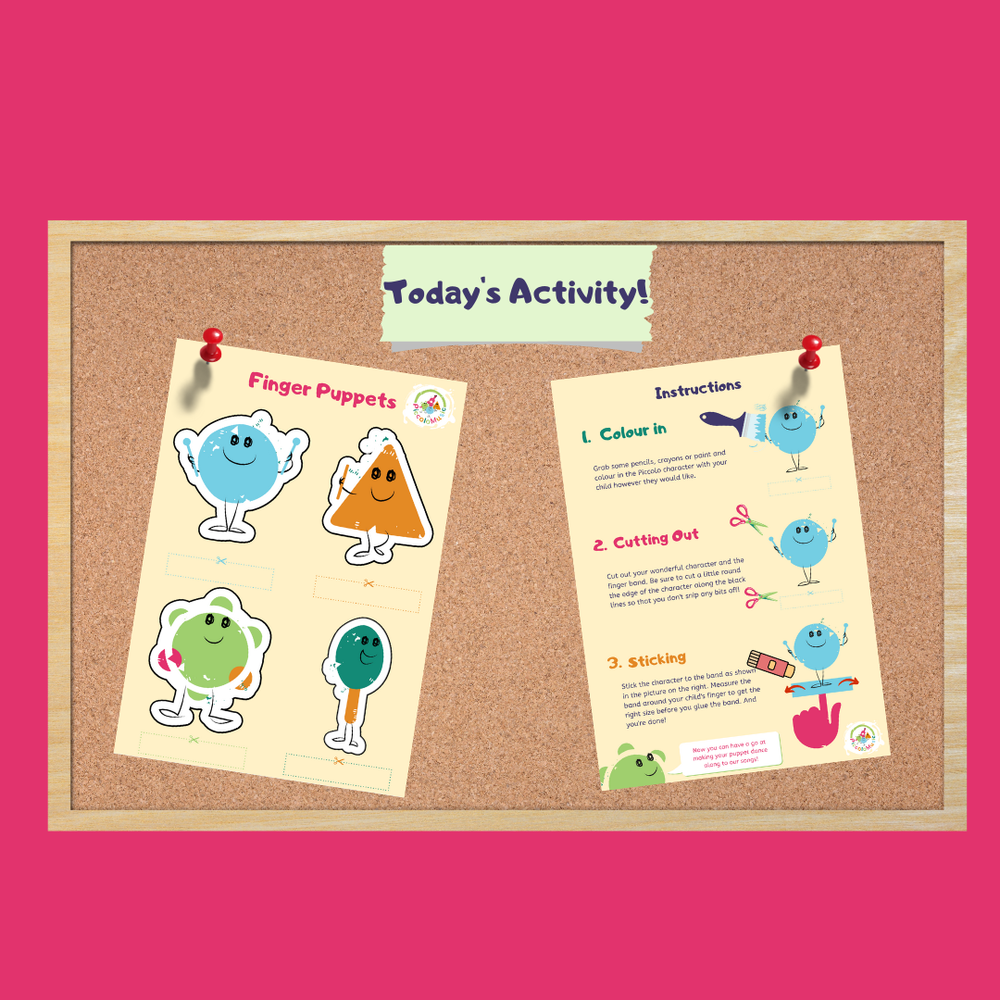 Make your own Piccolo Puppets!
Fun Summer holiday activity for kids
We've created a fun summer holiday activity for you to have a go at home with your little ones. 
Have a go at colouring in your favourite Piccolo characters and then make them dance to our songs! 
You can download the activity and instructions to print out using the link below! 
Finger Puppets Download Activity
Wind the bobbin up animated video