Wind the bobbin up animated video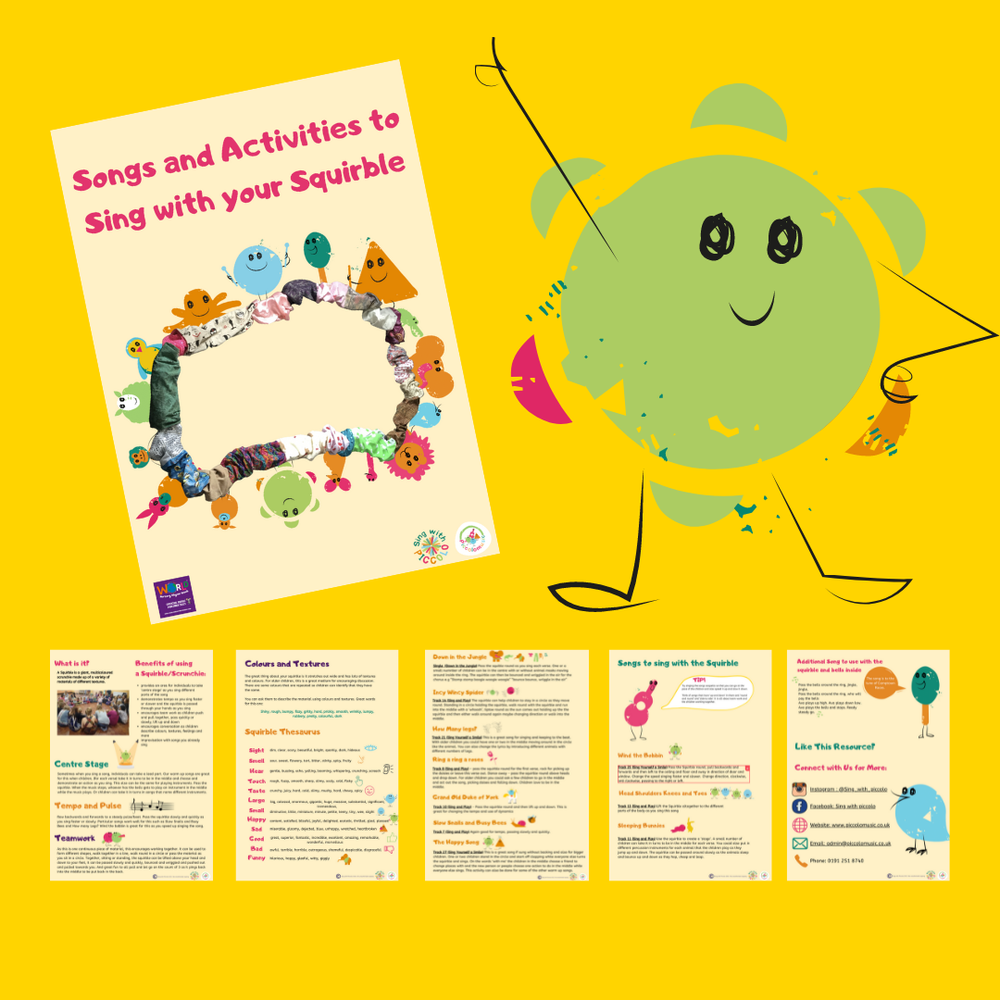 Heard of a Squirble?
Giant Scrunchie
A Squirble is a giant, multicoloured, elasticated scrunchie made up of a variety of materials of different textures - including bells!
We use this giant scrunchie when singing lots of our songs. Find out how you can use your giant scrunchie for our different songs by downloading the resource below.