Want to use our music? Here's how...
Looking for music to use in your YouTube videos? Running online classes for babies and toddlers? Live streaming classes? Running baby music classes in venues?
Stop looking for royalty-free music and start singing Piccolo Music's catalogue of over 250 award winning songs for babies and toddlers, nursery rhymes and lullabies!
We've changed how things work here at Piccolo recently and the way you can use our music. We want as many people to be able to enjoy and have fun with our music as much as is Piccolo Possible! 
That's why we've created a licence to use our music on some of the most popular online channels and a Piccolo brand ambassador program to cover the use of our music in face-to-face sessions. 
Both of which are free! And you can sign up for both below! 
Become a Piccolo Brand Ambassador
How can I use Piccolo's music online?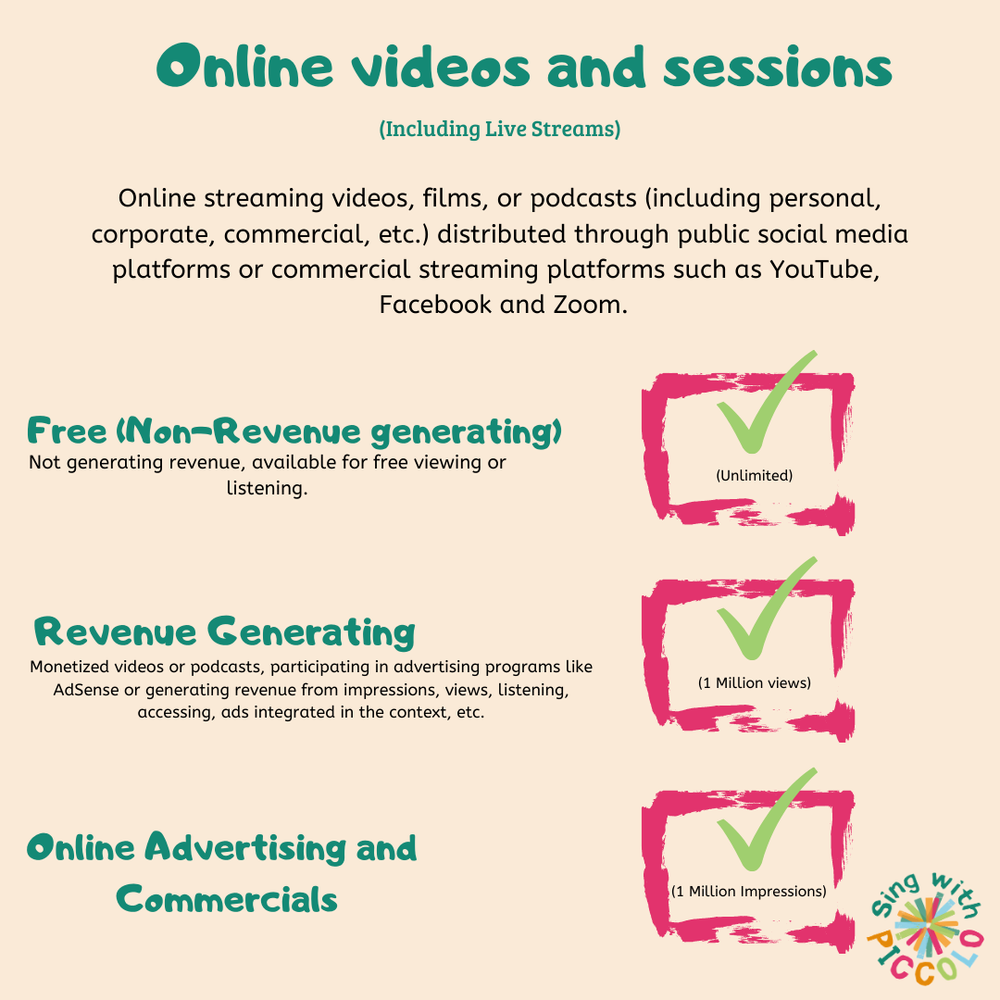 Use Piccolo in your online sessions
We're all having to adjust at the moment, a big adaptation being the transition to online classes.
Piccolo's licence gives you permission to use our catalogue of songs on popular online channels that are not covered by licences issued by performing Rights Organisations (PRO's). 
Currently the two major ones Piccolo's online licence covers are Facebook and YouTube. 
Got an issue with Content ID on Youtube? We will give you the relevant info to resolve problems, as well as your own virtual certificate!
Licence Terms and Conditions (Please Read before Signing up)
Licence Terms and Conditions
Please read before signing up below. By signing up and ticking the box you are agreeing to the terms of the agreement.
1.18 MB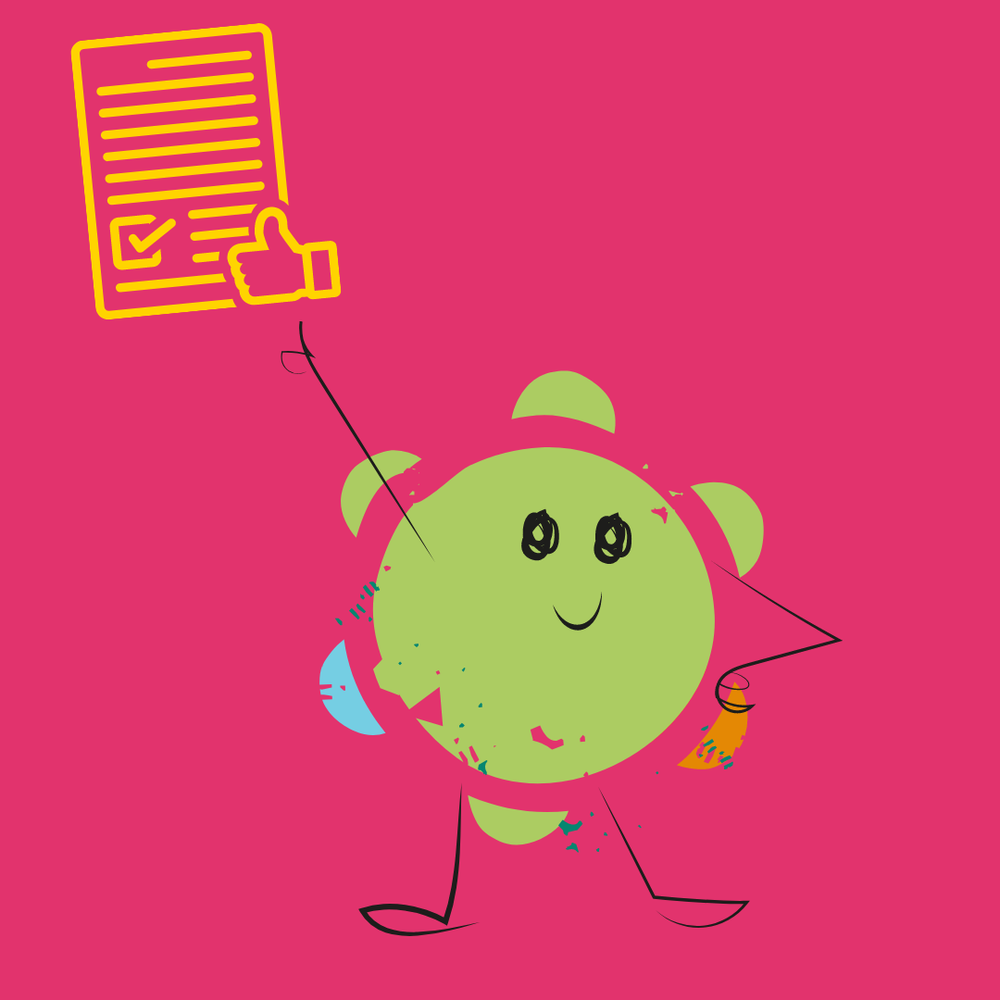 Licence Terms and Conditions
We're really excited that you want to use our music and want to reassure you that the Licence terms and conditions aren't anything scary!
Our licence really is free (And we hope to keep it that way) with no hidden catches!
The only thing that we ask you to do is credit us when you use our music using our logo/captions in your welcome pack.
This can be just something as simple as tagging us in a clip of your session on your Instagram story, we don't want this to frighten you! 
As always please contact us if you have any questions :)
Fancy A Sneak Peak?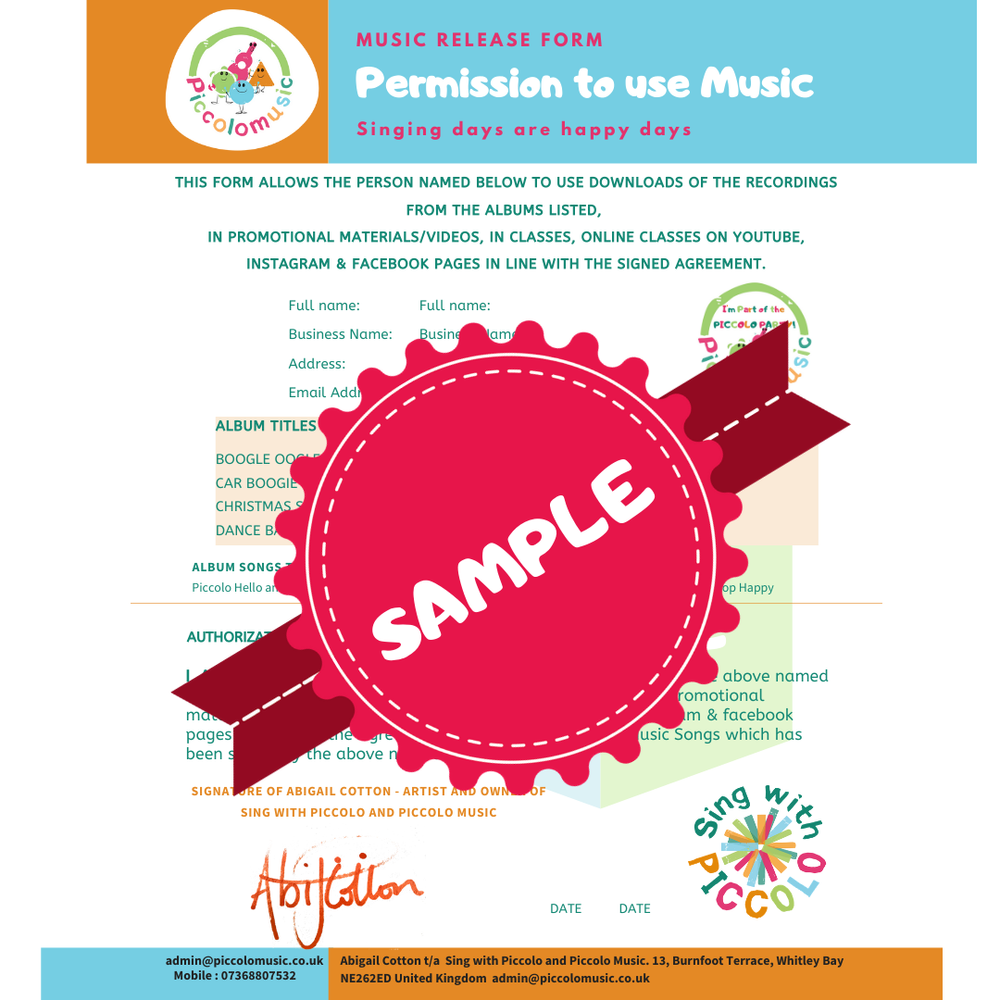 Your Virtual Certificate
Content Id - Not your issue.
If you're running online classes for babies and toddlers on YouTube or Facebook there's no doubt you'll have come across Content ID claims.
A content ID claim is Youtube's way of identifying that the video is using copyrighted music (They do this to track/monetise the video).
There is no need for you to dispute this claim unless it is affecting your video content e.g. muting sound. And, when this happens you can let us know and we can sort it out! 
This is because by disputing the claims you are actually telling YouTube that you don't agree with the claim that you are using copyrighted music.
After signing up for the licence you'll receive your online virtual certificate like the one on the right.
Over the last two years things have changed dramatically and one of the biggest changes has been the transition online and we're trying to keep with that to ensure you can continue to enjoy singing our music with the public.