Want to use our music? Here's how...
Looking for music to use in your YouTube videos? Running online classes for babies and toddlers? Live streaming classes?
Stop looking for royalty-free music and get your free Piccolo licence to use Piccolo Music's catalogue of over 250 award winning songs for babies and toddlers, nursery rhymes and lullabies!
We've changed how things work here at Piccolo recently and the way you can use our music. We want as many people to be able to enjoy and have fun with our music as much as is Piccolo Possible! 
That's why we are offering a license to use our music FOR FREE (and we want it to stay that way)! 
Licence Terms and Conditions (Please Read before Signing up)
Licence Terms and Conditions
Please read before signing up below. By signing up and ticking the box you are agreeing to the terms of the agreement.
1.18 MB
How can I use Piccolo's music online?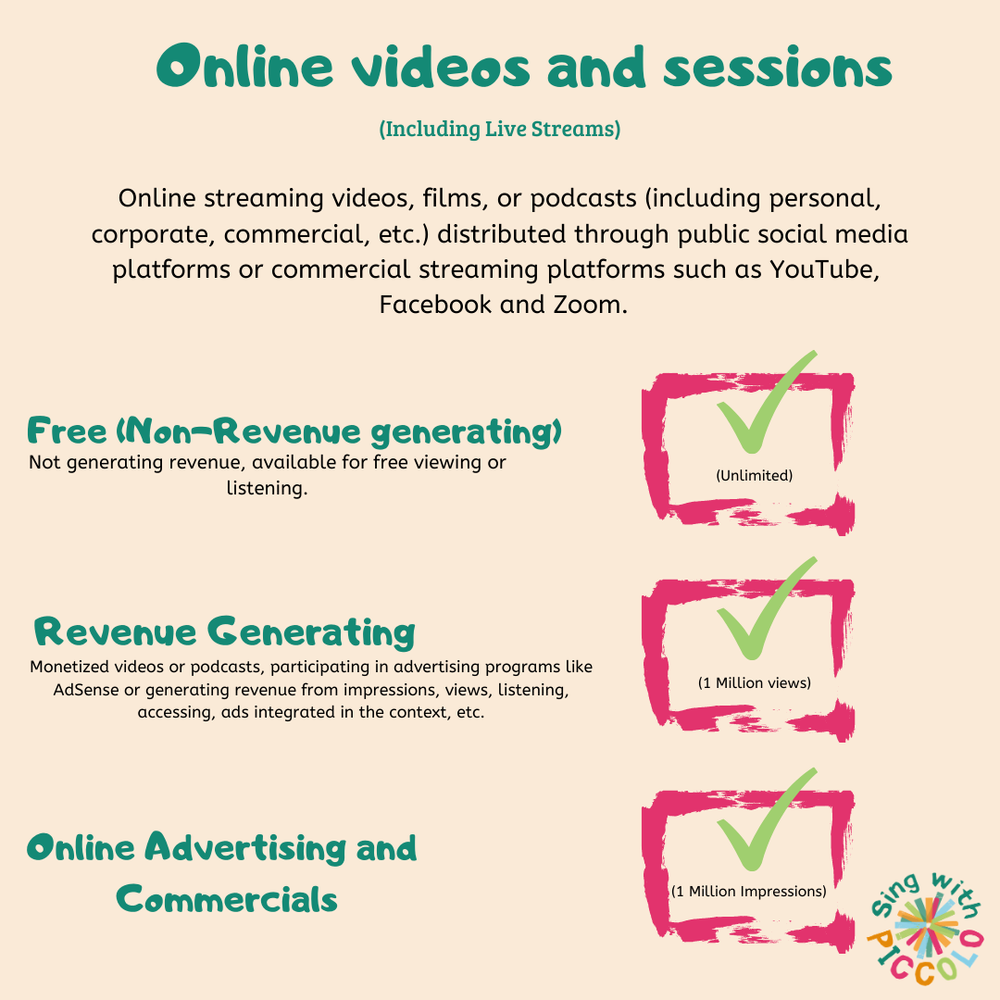 Use Piccolo in your online sessions
We're all having to adjust at the moment, a big adaptation being the transition to online classes.
Piccolo's licence gives you permission use our catalogue of songs in an online setting, whether that be Facebook and Youtube videos or a live streamed Zoom class.
Got an issue with Content ID on Youtube? We will give you the relevant info to resolve problems, as well as your own virtual certificate!
Fancy A Sneak Peak?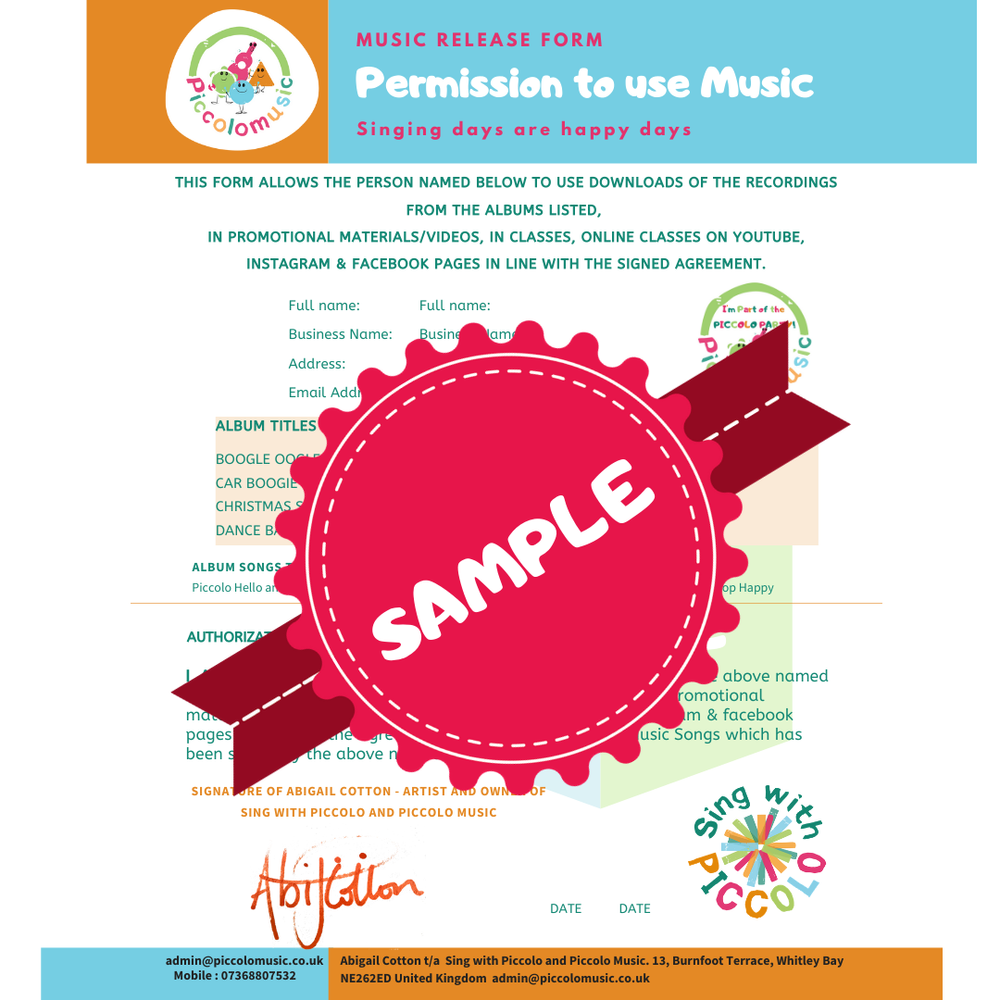 Your Virtual Certificate
Content Id - Not your issue.
After completing the licence agreement you'll receive your online virtual certificate like the one on the right.
Over the last 6 months things have changed dramatically and one of the biggest changes has been the transition online. 
Not only has there been a surge in the amount of YouTube videos people have been creating around music but also the amount of live streamed classes has increased at a rapid pace. 
If you're running online classes for babies and toddlers you don't need to worry about Content ID. If you receive any copyright claims simply attach your virtual certificate that you'll receive with your licence and booyah - Content Cowboys chased away!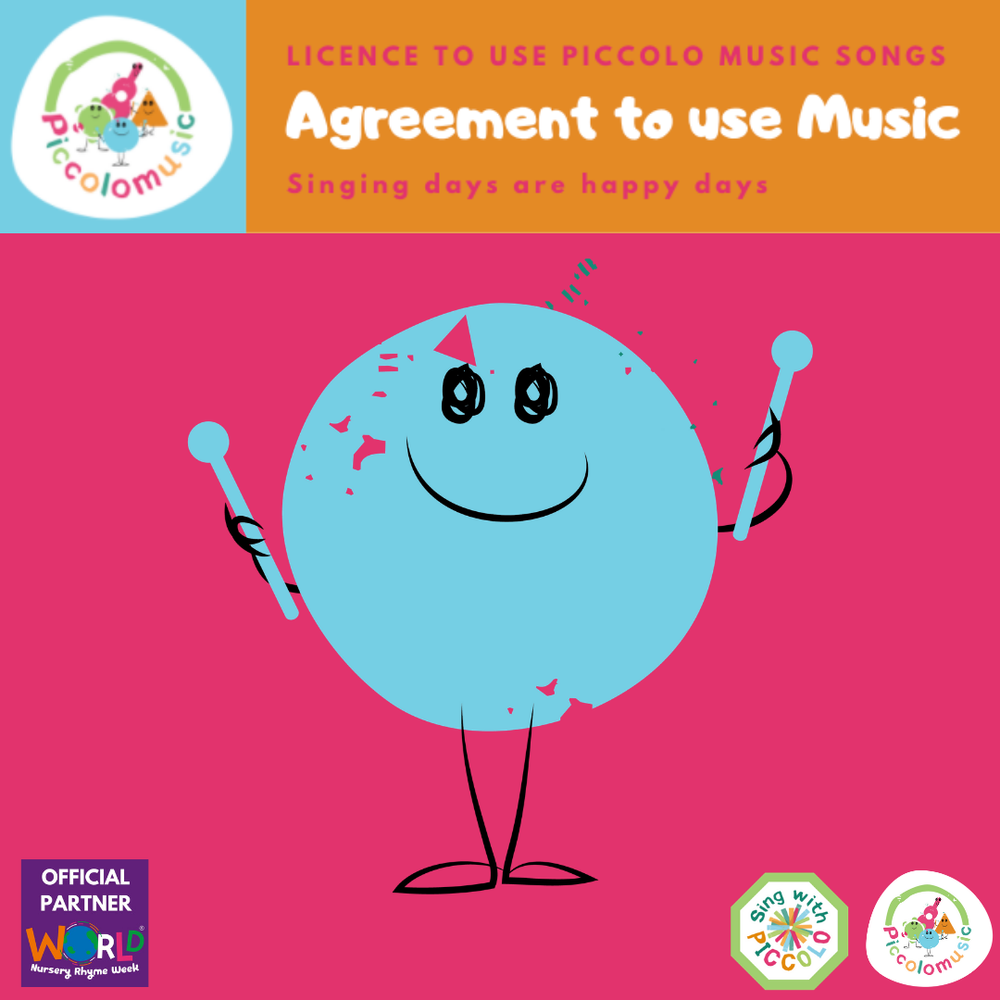 When you get your licence agreement
Have a read, sign and send it back
We're really excited that you want to use our music and want to reassure you that the licence agreement isn't anything scary, we promise!
Our licence really is free (And we fully intend to keep it that way) with no hidden catches or anything like that!
The only thing we ask you to do is credit us when you use our music using our logo/captions in your welcome pack.
This can be just something as simple as tagging us in a clip of your session on your Instagram story, we don't want this to frighten you! 
As always please contact us if you have any questions :)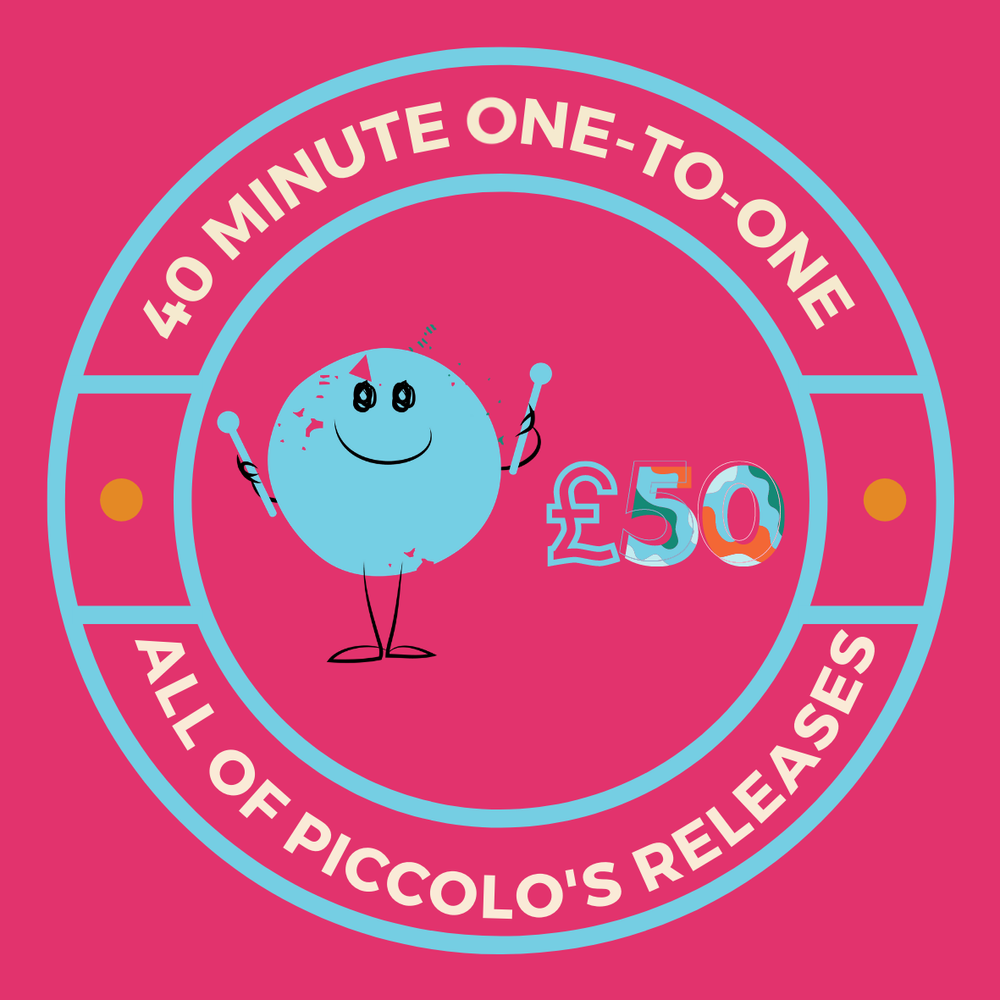 Don't have our music yet?
All you need to get going
Whenever you use any music commercially you need to be using music downloads which you can get from music retailers such as ITunes or Amazon, or from the Artist/label.
You can't use personal streaming accounts in your music sessions for kids and baby classes, unless it is from a business account.
For anyone interested, for a one time of £50, we are offering a 40 minute one-to-one session with Abi, who has over 20 years of experience in writing, performing and training children's music. 
As well as that you will also receive all 220 released Piccolo Music recordings.
Let us know if this is something you are interested in when you sign up to our free Piccolo music licence.